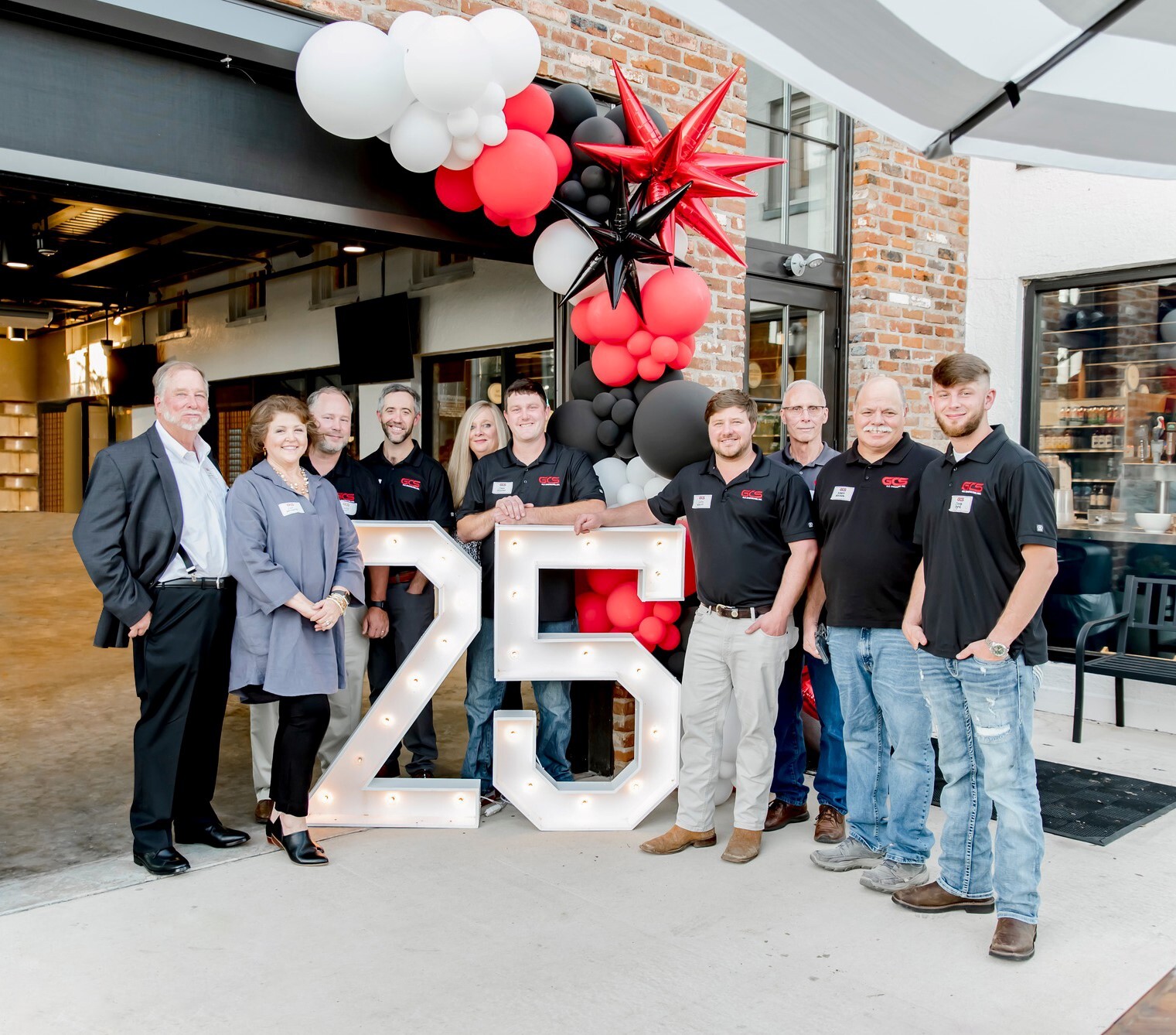 G.C. Specialties Inc., or as we call ourselves, GCS, is an architectural specialty contractor who provides product sales and installation of Division 8, 10, 11 items. Our mission is to give contractors, architects, and business owners peace of mind when facing unique construction needs. By empowering our employees with ethical principles, along with expert construction and interpersonal skills, we meet the needs of the customer in a precise and timely manner, providing quality products and installation.
GCS was founded by Steve Whitworth in July 1997 and incorporated on April 16, 1998. With a reputation for excellent customer and supplier relationships, GCS quickly established a reputation for quality and efficiency throughout the southeast. At GCS, a member of our knowledgeable sales team is personally responsible for all phases of a project, from submission of quotes to delivery and installation of materials.
GCS is licensed through the Boards of Contractors in Alabama, Mississippi, and Louisiana for projects up to $1,000,000.00. We hold certificates of Authority in Florida and Louisiana for our type of installation. We also hold memberships with Alabama's most reputable contracting organizations, the Alabama General Contractors (AGC) and Associated Builders and Contractors, Inc (ABC) Alabama Chapter. GCS is also a certified Women's Business Enterprise (WBE). Our company has received awards in recognition for outstanding sales and service from some prominent vendors: Kwik-Wall, Cookson Door Company, and Raynor Door Company.
We are proudly celebrating over 25 years in business!